MY KIDS SONGS
BY PERSONAL TOUCH PRODUCTS
Create personalized childrens songs CD's and Fairy Tales CD's for your customers, friends & family too!
My Kids Songs 'Software' is designed to allow you to create personalized kids music CD's on location in retail venues such as: Malls, trade shows, fairs, craft fairs, flea markets, festivals, family gatherings and kids parties, etc.
Simply search for a child's name and then burn a copy of your customer's personalized kids songs to CD in a matter of minutes. Print a personalized CD label with up to three lines of text including the child's name. It takes approximately three to five minutes to complete a CD as your customer watches with great anticipation! Your cost approximately 25 to 75 cents per CD with label. Suggested retail: $9.95 - $19-95 per CD. This is an excellent profit margin and remember... there are no royalty or burn fees. This is a great add on or stand-alone personalized gift item to begin your personalized gift business!
Each child's name is placed at the beginning of every song so that it flows naturally with the music.
At the lowest suggested retail price of $9.95, the sale of 25 CD's would produce $248.75 in gross sales.
Personalized Kids Songs are great gifts for: Christmas, birthdays, baby showers, kids parties, and just because. A simple low cost personalized gift every parent and young child will appreciate.
My Kids Songs Software includes the following Ten CD collections:
Click on CD links to hear sample songs.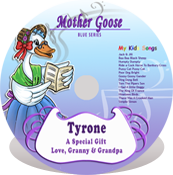 Mother Goose Blue Series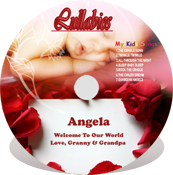 Lullabies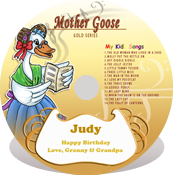 Mother Goose Gold Series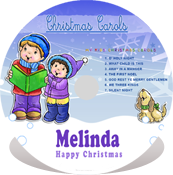 Christmas Carols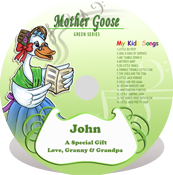 Mother Goose Green Series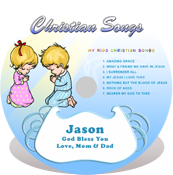 Christian Songs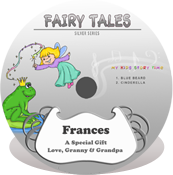 Fairy Tales Silver Series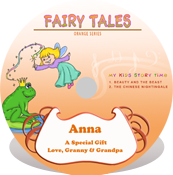 Fairy Tales Orange Series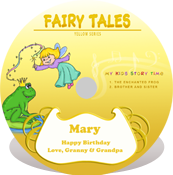 Fairy Tales Yellow Series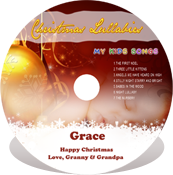 Christmas Lullabies
My Kids Songs Software – Video Tutorials
My Kids Songs - Video Samples
View My Kids Songs Video Samples: Sample Videos
My Kids Songs - List of Names
View the list of names available in My Kids Songs Software: List of Kids Names
FAQ – Frequently Asked Questions
View My Kids Songs Software FAQ: Frequently Asked Questions
Marketing Tools
View My Kids Songs Software Marketing Tools: Marketing Tools
Get Started Today!
Get started today: View My Kids Songs Product Page